Local Drug Testing Centers in Lonerock OR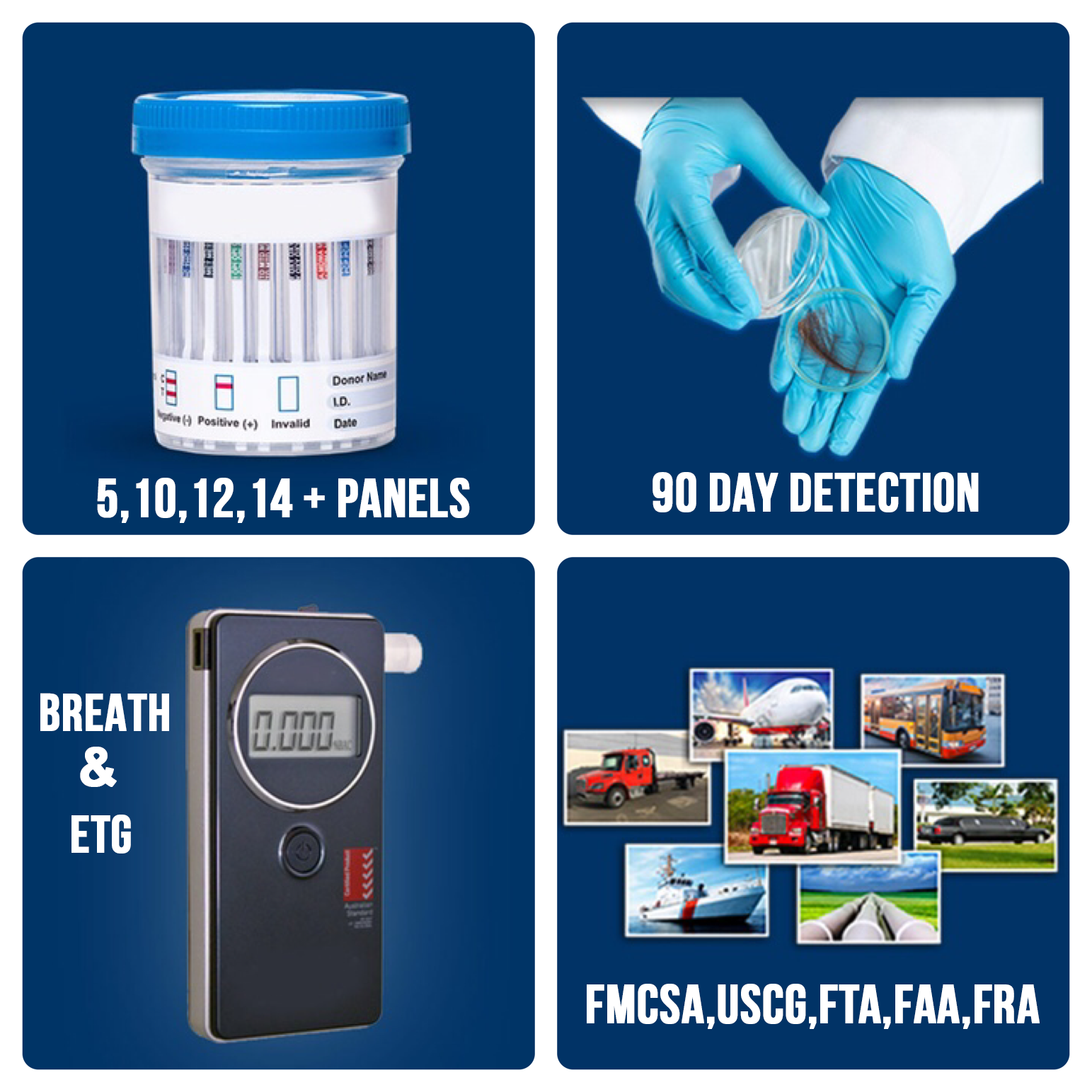 Smart Drug Testing in Lonerock OR provides drug testing, alcohol testing, DOT physicals, DOT drug testing and DNA testing at our drug testing locations in Lonerock OR and the surrounding area. Drug and alcohol testing services are provided for employers and individuals needing a test. Same day service is available and most testing centers are within minutes of your home or office.
To schedule any type of drug test at our Lonerock locations, call our scheduling department at (800) 977-8664. You can also schedule your drug test online utilizing our express scheduling registration by selecting your test and completing the Donor Information/Registration Section. You must register for the test prior to proceeding to the testing center.
The zip code you enter will be used to determine the closest alcohol drug testing center which performs the type of test you have selected. A donor pass/registration form with the local testing center address, hours of operation and instructions will be sent to the e-mail address you provided. Take this form with you or have it available on your smart phone to provide to the testing center. No appointment is necessary in most cases. However, you must complete the donor information section and pay for the test at the time of registration.
Urine or hair testing methods - you choose!
Smart Drug Testing offers different testing methods depending upon our customers needs. With a 1 to 5 day detection period urine testing is the most common method used by employers, courts and schools. However, hair drug and alcohol testing is becoming a frequently used testing method due to a detection period of up to 90 days and even longer in certain cases.
Smart Drug Testing provides DOT drug testing and DOT breath alcohol testing at our locations in Lonerock OR which complies with all requirements of DOT 49 CFR Part 40.Most testing centers are within minutes of your home or office and the process to schedule a DOT drug test or DOT breath alcohol test is FAST AND EASY. Our staff is trained and certified in DOT drug testing procedures and chain of custody requirements. All DOT drug tests are analyzed by a SAMSHA certified laboratory and reviewed by our Medical Review Officer on staff.
Additional DOT Services:
Consortium Enrollment
Supervisor Training
Employer Drug Policy Development
MVR Reports
Employee Training
Background Checks
We also provide drug-free workplace programs to DOT regulated industries such as:
Introduction to Lonerock
Lonerock is a city in Gilliam County, Oregon, United States. The population was 21 at the 2010 census.
Lonerock was founded in 1881 as a service center for the surrounding ranches. It was named for an unusual, 35-foot (11 m)-high lone rock which still stands in the town near the old Methodist church. The city's population grew from 68 in 1900 to 70 in 1910, 73 in 1920 and then to a high of 82 in 1930. By the 1940 census, Lonerock's population dwindled to 46, and continued to drop to 38 in 1950, 31 in 1960, and then bottomed out to 12 residents in 1970. The city grew to 26 citizens in 1980, before falling to 11 in the 1990 census. Lonerock is a small town in Gilliam County, Oregon, about 19 miles from Condon. Lonerock got its name from the giant rock that can be found on the outer edge of the small town. The first settlers came to Lonerock in 1871, looking for a place to homestead (Thouvenel, Palmer, 2: 10). After a few years, a handful of homesteaders had begun to plant roots in the small valley community. Lonerock had become a popular landing spot for these journeymen because of the small stream and abundance of bunch grass growing in the area. This area was also popular with the big game and provided the homesteaders an opportunity to hunt for their families' food. Many of these first settlers planted crops and raised various types of livestock to survive. However, in 1874, a homesteader by the name of Edward Wineland built a sawmill, powered by a water wheel in the stream. This gave Lonerock a great opportunity to grow and prosper as a community (2: 12) -- which is exactly what the community did, signified by the post office that was built in November of the very next year (2: 13). However, in the year 1878, Lonerock began to have struggles with the Indians in the area, causing many of settlers to flee to The Dalles, while the remaining members of the community gathered together in the most fortified settlement, for protection (2: 10). With the help of some of the friendly tribe members and the U.S. Army, the hostile Indians were pushed back into Idaho territory (2: 10). Even this conflict could not prevent the determined Lonerock community from officially establishing itself as a town. By the year 1882, their hard work and patience had paid off as they became one of the first towns of Gilliam County, Oregon (Thouvenel, Palmer, 1: 6). With this new-found township still inspiring the community, they elected the first and current postmaster and banker, R.G. Robinson to the position of Mayor (1: 6). By the year 1888, the Lonerock community had grown to the point that building a school had become a logical improvement that they wanted to make (1: 6). The school was merely a humble two-story building, but community proudly educated all twelve grades (1: 6). The school's final graduation was in 1932, and by the end of the next thirty years the school had closed down completely (1:6). Ten years later, Reverend Deuse joined the community and built a Methodist church that held weekly services for many years. This church still stands and occasionally holds services to this day (1: 6). The small white church has become as iconic to the Lonerock community, as the rock itself. In July 1896, the town was almost wiped out by fire. The entire business portion burned and left only a few dwellings on the outskirts of town. It was reported that a small boy with a pocket full of matches started the blaze With the turn of the century, Lonerock's population had grown greatly, with new citizens arriving and with multiple businesses operating within the city limits (1: 6). Many of the surrounding homesteads had become successful ranches and farms that occupied thousands of acres on the surrounding hillsides. Over the years, the members of the Lonerock community began to develop a culture that enjoyed various community activities. Some of these activities included hunting, (which had taken on the form of a sport in contrast to being a main source of food,) fishing, and sledding in the winter seasons. The citizens of Lonerock even organized their own rodeo, which they hosted every year right down the middle of Main Street. This became a popular event, attracting participants and spectators from the surrounding area. By the 1920s, rodeos in the surrounding areas grew larger and Lonerock's annual rodeo was no longer the popular event that is once was, so in 1934, the final Main Street rodeo was held (Hardie, 2014). Sadly, the success and growth of Lonerock was not everlasting; as the sawmill and many jobs moved to the larger nearby towns we see the citizens follow.
From 1930 to 1940, the population was nearly cut in half. This decrease was very hard on the town and reduced its economy dramatically. Within a short time- the only in town employers were agricultural farms and ranches, while the rest of the citizens were comfortably retired. This economic and cultural balance has continued to the present day.
Court Ordered Drug Testing (Probation/Child Custody)
Our local Lonerock Oregon drug testing centers provide drug and alcohol tests that are utilized for a wide variety of court ordered proceedings, including probation and other types of government required tests. Observed tests are available and tests results can be submitted for a wide variety of court ordered proceedings including probation hearings, child custody cases, litigation and all manner of government required tests.
Court ordered drug tests should contain detailed instructions specifying the type of test to be administered and the drugs that should be screened for. If sample collection needs to be witnessed in order to prevent potential tampering or substitution, those specifications will be stated in the court order.
On the Road or on Vacation? No Problem!
Smart Drug Testing has over 20,000 drug and alcohol testing locations nationwide, call us today to schedule a test in any state or city.
Child/Family/Personal Drug Testing
Smart Drug Testing offers convenient, cost effective and confidential options for parents, family members or anyone needing to take a drug or alcohol test for personal reasons. The process is simple, call us at 800-977-8664 and speak with one of our customer service specialists to determine which testing option may be best for you. Or you may also register online to purchase your test.
Employer/Drug Free Workplace Testing
Smart Drug Testing specializes in providing cost effective and comprehensive Drug Free Workplace Programs which include: pre-employment, random, post accident and reasonable suspicion drug and alcohol testing. As well as drug policy development, employee training and awareness signage and on-going consultation to ensure that a company is a drug free workplace. Many states offer discounts on workers compensation insurance premiums when a business is qualified as a drug free workplace.
What is a Drug Test?
A drug test is a technical analysis of a biological specimen, for example urine, hair, blood, breath, sweat, and/or oral fluid/saliva-to determine the presence or absence of specified parent drugs or their metabolites. Major applications of drug testing include detection of the presence of performance enhancing steroids in sport, employers and parole/probation officers prohibited by law (such as cannabis, cocaine, methamphetamine, and heroin) and police officers testing for the presence and concentration of alcohol (ethanol) in the blood commonly referred to as BAC (blood alcohol content). BAC tests are typically administered via a breathalyzer while urinalysis is used for the vast majority of drug testing in sports and the workplace. Numerous other methods with varying degrees of accuracy, sensitivity (detection threshold/cutoff), and detection periods exist.
A drug test may also refer to a test that provides quantitative chemical analysis of an illegal drug, typically intended to help with responsible drug use. pre-employment, random selection, post-accident and reasonable suspicion. Testing purposes for individuals can include court ordered, probation, child custody or for any other personal reason.
Drug test screening groups commonly used are a 5 panel, 10 panel and 12 panel drug test, (panels specify how many drugs will be screened) however customized screening can be analyzed for drugs such as opiates, bath salts, synthetic cannabinoids and a wide range of prescription drugs.
Smart Drug Testing also provides customized drug testing for synthetic marijuana, Ketamine, spice, kratom, bath salts and various opioids including Fentanyl, Oxycodone, Vicodin, Percocet, and others. Prescription drugs can be screened including Adderall, Ritalin, and Suboxone with levels reflecting usage.
Providing exceptional customer service and being available when you need us for drug testing in Lonerock OR, is our #1 Priority and we look forward to serving the needs of our clients.
Drug Testing Locations in Lonerock OR
(Don't see a location near you? Call us (800) 977-8664)
Local Drug Testing Centers Locations near Lonerock, Oregon