Drug Testing San Antonio, Texas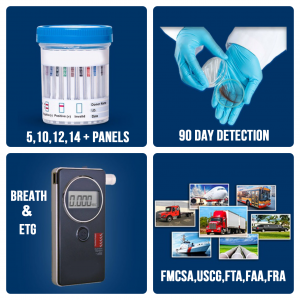 Smart Drug Testing locations in San Antonio, Texas provide drug testing, alcohol testing, DOT physicals, DOT drug testing and DNA testing at over 20 drug testing locations in San Antonio, Texas and the surrounding area. Drug and alcohol testing services are provided for employers and individuals needing a test. Same day service is available and most testing centers are within minutes of your home or office.  Our drug testing San Antonio, Texas services are provided in a friendly, convenient and confidential manner.  Call us today or schedule online!
How to schedule a drug or alcohol test in San Antonio, Texas
To schedule any type of drug test at our San Antonio, Texas locations, call our scheduling department at (800) 977-8664. You can also schedule your drug test online utilizing our express scheduling registration by selecting your test and completing the Donor Information/Registration Section. You must register for the test prior to proceeding to the testing center.
The zip code you enter will be used to determine the closest alcohol drug and alcohol testing center which performs the type of test you have selected.  A donor pass/registration form with the local testing center address, hours of operation and instructions will be sent to the e-mail address you provided. Take this form with you or have it available on your smart phone to provide to the testing center. No appointment is necessary in most cases. However, you must complete the donor information section and pay for the test at the time of registration.
Facts about San Antonio, Texas
San Antonio is the most visited city in Texas. With attractions like Six Flags Fiesta, The River walk, and the historic Alamo site, it's no surprise that San Antonio is the most visited city in Texas. It's actually the 17th most visited city in the nation. The Alamo is the most visited attraction in all of Texas 'Remember the Alamo!' Everyone remembers the Alamo in Texas. More than 2.5 million people visit the Alamo a year, making it the most visited attraction in Texas. Fiesta San Antonio is the city's biggest and most attended festival. It happens every April and has done so since 1891. The festival began to honor the memory of the battles of the Alamo and San Jacinto. Now, more than three million people attend every year and more than 100 events are hosted within the festival. San Antonio is also home to the oldest church in Texas, San Fernando Cathedral dates back to 1738 and remains the heart of Catholic religion in San Antonio. Over 5,000 people attend services in just one weekend. This 35-acre zoo has over 3,500 animals and an aquarium. It's the 3rd largest zoo in the nation and it breeds a number of endangered species, including leopards, African lions, and Komodo dragons. The weather is San Antonio is semitropical, with the most rain and humidity from July through September, and the best weather during fall and spring. Average temperatures in September are 79.4 degrees, and January's averages are around 50 degrees.
Behind cities like New York and Los Angeles, San Antonio comes in 7th as the most populated city in the nation. It's the 2nd most populated in Texas behind Houston, with about 1.4 million people. El Mercado's shopping district is the largest Mexican market in the US. It's a three-block outdoor plaza filled with a combination of 100 restaurants, shops, handicrafts and fresh produce stands. The shopping district also hosts many Hispanic festivals.  El Mercado's in San Antonio shopping district is the largest Mexican market in the US. It's a three-block outdoor plaza filled with a combination of 100 restaurants, shops, handicrafts and fresh produce stands. The shopping district also hosts many Hispanic festivals. The San Antonio Museum of Art, which opened in 1981 in the old Lone Star Brewery complex, may not serve up local brews, but its collection of 30,000+ objects spanning 5,000 years will probably quench a different kind of thirst. Even the building itself is impressive, dating to 1884. If you've been to San Antonio, you're probably familiar with our thing for tamales. Yes, they're a staple Mexican food, and yes, we're totally obsessed with them. So obsessed, in fact, that a local high school made 17,106 tamales which is 2,420 pounds in 10 hours during a Tamalada.
Drug Testing San Antonio, Texas
Urine or hair testing methods – you choose!
Smart Drug Testing offers different testing methods depending upon our customers needs. With a 1 to 5 day detection period urine testing is the most common method used by employers, courts and schools. However, hair drug and alcohol testing is becoming a frequently used testing method due to a detection period of up to 90 days and even longer in certain cases.
DOT Drug Testing
Smart Drug Testing provides DOT drug testing and DOT breath alcohol testing at our locations in San Antonio, Texas which complies with all requirements of DOT 49 CFR Part 40. Most testing centers are within minutes of your home or office and the process to schedule a DOT drug test or DOT breath alcohol test is FAST AND EASY. Our staff is trained and certified in DOT drug testing procedures and chain of custody requirements. All DOT drug tests are analyzed by a SAMSHA certified laboratory and reviewed by our Medical Review Officer on staff.
Additional DOT Services:
Consortium Enrollment
Supervisor Training
Employer Drug Policy Development
MVR Reports
Employee Training
Background Checks
We also provide drug-free workplace programs to DOT regulated industries such as:
Court Ordered Drug Testing San Antonio, Texas Probation/Child Custody)
Our local San Antonio, Texas drug testing locations provide drug and alcohol tests that are utilized for a wide variety of court ordered proceedings, including probation and other types of government required tests. Observed tests are available and tests results can be submitted for a wide variety of court ordered proceedings including probation hearings, child custody cases, litigation and all manner of government required tests.
Court ordered drug tests should contain detailed instructions specifying the type of test to be administered and the drugs that should be screened for. If sample collection needs to be witnessed in order to prevent potential tampering or substitution, those specifications will be stated in the court order.
On the Road or on Vacation? No Problem!
Smart Drug Testing has over 20,000 drug and alcohol testing locations nationwide, call us today to schedule a test in any state or city.
Child/Family/Personal Drug Testing San Antonio, Texas
Smart Drug Testing offers convenient, cost effective and confidential options for parents, family members or anyone needing to take a drug or alcohol test for personal reasons.  The process is simple, call us at (800) 977-8664 and speak with one of our customer service specialists to determine which testing option may be best for you.  Or you may also register online to purchase your test.
Employment Drug Testing/Drug Free Workplace Testing San Antonio, Texas
Smart Drug Testing specializes in providing cost effective and comprehensive Drug Free Workplace Programs which include: pre-employment, random, post accident and reasonable suspicion drug and alcohol testing. As well as drug policy development, employee training and awareness signage and on-going consultation to ensure that a company is a drug free workplace. Many states offer discounts on workers compensation insurance premiums when a business is qualified as a drug free workplace.
When you arrive at our San Antonio, Texas
 Drug Testing Locations
Drug Testing San Antonio, Texas – Be Prepared
When you walk into a collection facility also known as a collection site, our trained and certified collectors follow strict protocol procedures to ensure that donors receive a consistent, high-quality experience.  Collectors are trained to follow a standardized process at every location to help control the integrity of the specimens and the drug test results and often these rigorous protocols can sometimes take donors by surprise.  Here are some tips to ensure a smooth drug testing experience.
Bring a valid Government issued photo ID
Be prepared to remove all outer garments (e.g coveralls, jackets, sweaters, coats and hats)
Leave briefcases, purses and bags behind
Empty your pockets when instructed by the collector
Cooperate with all collector instructions throughout the entire collection process.
What is a Drug Test?
A drug test is a technical analysis of a biological specimen, for example urine, hair, blood, breath, sweat, and/or oral fluid/saliva-to determine the presence or absence of specified parent drugs or their metabolites. Major applications of drug testing include detection of the presence of performance enhancing steroids in sport, employers and parole/probation officers  prohibited by law (such as cannabis, cocaine, methamphetamine, and heroin) and police officers testing for the presence and concentration of alcohol (ethanol) in the blood commonly referred to as BAC (blood alcohol content). BAC tests are typically administered via a breathalyzer while urinalysis is used for the vast majority of drug testing in sports and the workplace. Numerous other methods with varying degrees of accuracy, sensitivity (detection threshold/cutoff), and detection periods exist.
A drug test may also refer to a test that provides quantitative chemical analysis of an illegal drug, typically intended to help with responsible drug use. pre-employment, random selection, post-accident and reasonable suspicion. Testing purposes for individuals can include court ordered, probation, child custody or for any other personal reason.
Drug test screening groups commonly used are a 5 panel, 10 panel and 12 panel drug test, (panels specify how many drugs will be screened) however customized screening can be analyzed for drugs such as opiates, bath salts, synthetic cannabinoids and a wide range of prescription drugs.
Smart Drug Testing also provides customized drug testing for synthetic marijuana,  Ketamine, spice, kratom, bath salts and various opioids including Fentanyl, Oxycodone, Vicodin, Percocet, and others. Prescription drugs can be screened including Adderall, Ritalin, and Suboxone with levels reflecting usage.
Providing exceptional customer service and being available when you need us for drug testing in San Antonio, Texas is our #1 Priority and we look forward to serving the needs of our clients.
Drug Testing Locations in San Antonio, Texas
Don't see a location near you, call 800-977-8664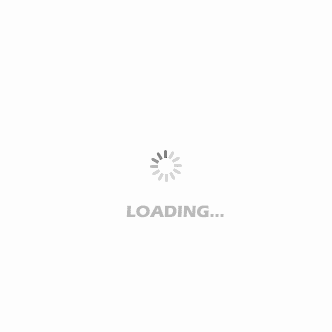 San Antonio
San Antonio (/ˌsæn ænˈtoʊnioʊ/; from Spanish, "Saint Anthony"), officially the City of San Antonio, is the seventh-most populous city in the United States, and the second-most populous city in both Texas and the Southern United States, with more than 1.5 million residents.[5] Founded as a Spanish mission and colonial outpost in 1718, the city became the first chartered civil settlement in present-day Texas in 1731. The area was still part of the Spanish Empire, and later of the Mexican Republic. Today it is the state's oldest municipality.[6][7]
The city's deep history is contrasted with its rapid recent growth during the past few decades. It was the fastest-growing of the top ten largest cities in the United States from 2000 to 2010, and the second from 1990 to 2000.[8][9] Straddling the regional divide between South and Central Texas, San Antonio anchors the southwestern corner of an urban megaregion colloquially known as the "Texas Triangle".
San Antonio serves as the seat of Bexar County; recent annexations have extended the city's boundaries into Medina County and, for a tiny area near the city of Garden Ridge, into Comal County.[10][11] Since San Antonio was founded during the Spanish Colonial Era, it has a church (San Fernando Cathedral) in its center, on the main civic plaza in front, a characteristic of many Spanish-founded cities, towns, and villages in Spain and Latin America. As with many other urban centers in the Southwestern United States, areas outside the city limits are sparsely populated.