Drug Testing Philadelphia, Pennsylvania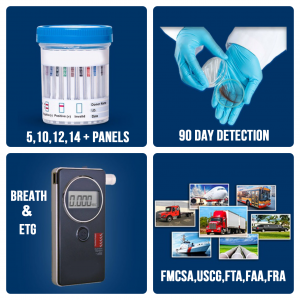 Smart Drug Testing locations in Philadelphia, Pennsylvania provide drug testing, alcohol testing, DOT physicals, DOT drug testing and DNA testing at over 20 drug testing locations in Philadelphia, PA and the surrounding area. Drug and alcohol testing services are provided for employers and individuals needing a test. Same day service is available and most testing centers are within minutes of your home or office.  Our drug testing Philadelphia, Pennsylvania services are provided in a friendly, convenient and confidential manner.  Call us today or schedule online!
How to schedule a drug or alcohol test in Philadelphia, Pennsylvania
To schedule any type of drug test at our Philadelphia, Pennsylvania locations, call our scheduling department at (800) 977-8664. You can also schedule your drug test online utilizing our express scheduling registration by selecting your test and completing the Donor Information/Registration Section. You must register for the test prior to proceeding to the testing center.
The zip code you enter will be used to determine the closest alcohol drug and alcohol testing center which performs the type of test you have selected.  A donor pass/registration form with the local testing center address, hours of operation and instructions will be sent to the e-mail address you provided. Take this form with you or have it available on your smart phone to provide to the testing center. No appointment is necessary in most cases. However, you must complete the donor information section and pay for the test at the time of registration.
Facts about Philadelphia, Pennsylvania
Philadelphia is one of the country's most historic cities. William Penn is known as the founder of both Philadelphia and Pennsylvania, but the Dutch 1623 and the Swedish 1638  were the first settlers in the region. Independence Hall was completed as the Pennsylvania State House in 1753 and served in that function until 1799. The world's first electronic computer, the Electronic Numerical Integrator And Computer, was built at the University of Pennsylvania in 1946. At 37 feet in height, the William Penn statue at City Hall is the tallest statue atop a building in the world.  Other than Paris, no other city in the world is home to more Impressionist paintings. The Rosenbach Museum is one of the world's greatest rare book libraries, and is home to some of the rarest books and manuscripts in the world. Philadelphia is home to the only historic covered bridge that still remains in a major U.S. city: Thomas Mill Covered Bridge. The Liberty Bell was crafted as the bell for Pennsylvania's State House. It wasn't called the Liberty Bell until the 1800s.
Philly's signature variety is the soft pretzel, an everyday treat purchased from a street vendor, corner store or from a multi-location bakery Philadelphian's consume 12 times more pretzels each year than the average American. The ultimate iconic Philly food must be the cheesesteak. Imitated by many, but invented by Pat Olivieri of Pat's Steaks in 1930. Cheese wasn't added to the city's famous cheesesteak until the 1940s, 10 years after the steak sandwich was invented. While its name is somewhat confusing, water ice is a perfectly logical solution for those in need of relief on a hot Philadelphia summer day. Made with thick, focaccia-like dough, fresh tomato sauce and sometimes a hint of grated Romano cheese, parmesan or oregano, tomato pie is a staple at many Italian bakeries and eateries in Philadelphia. In 1928, accountant Walter Diemer of Fleer Chewing Gum Company discovered a stretchy variant that would allow chewers to create bubbles. He presented it to the president of the company, who dubbed it Dubble Bubble & its still a well known brand. Why is it pink? That was the only color of dye they had on hand.
Drug Testing Philadelphia, Pennsylvania
Urine or hair testing methods – you choose!
Smart Drug Testing offers different testing methods depending upon our customers needs. With a 1 to 5 day detection period urine testing is the most common method used by employers, courts and schools. However, hair drug and alcohol testing is becoming a frequently used testing method due to a detection period of up to 90 days and even longer in certain cases.
DOT Drug Testing
Smart Drug Testing provides DOT drug testing and DOT breath alcohol testing at our locations in Philadelphia, Pennsylvania which complies with all requirements of DOT 49 CFR Part 40. Most testing centers are within minutes of your home or office and the process to schedule a DOT drug test or DOT breath alcohol test is FAST AND EASY. Our staff is trained and certified in DOT drug testing procedures and chain of custody requirements. All DOT drug tests are analyzed by a SAMSHA certified laboratory and reviewed by our Medical Review Officer on staff.
Additional DOT Services:
Consortium Enrollment
Supervisor Training
Employer Drug Policy Development
MVR Reports
Employee Training
Background Checks
We also provide drug-free workplace programs to DOT regulated industries such as:
Court Ordered Drug Testing Philadelphia, Pennsylvania (Probation/Child Custody)
Our local Philadelphia, Pennsylvania drug testing locations provide drug and alcohol tests that are utilized for a wide variety of court ordered proceedings, including probation and other types of government required tests. Observed tests are available and tests results can be submitted for a wide variety of court ordered proceedings including probation hearings, child custody cases, litigation and all manner of government required tests.
Court ordered drug tests should contain detailed instructions specifying the type of test to be administered and the drugs that should be screened for. If sample collection needs to be witnessed in order to prevent potential tampering or substitution, those specifications will be stated in the court order.
On the Road or on Vacation? No Problem!
Smart Drug Testing has over 20,000 drug and alcohol testing locations nationwide, call us today to schedule a test in any state or city.
Child/Family/Personal Drug Testing Philadelphia, Pennsylvania
Smart Drug Testing offers convenient, cost effective and confidential options for parents, family members or anyone needing to take a drug or alcohol test for personal reasons.  The process is simple, call us at (800) 977-8664 and speak with one of our customer service specialists to determine which testing option may be best for you.  Or you may also register online to purchase your test.
Employment Drug Testing/Drug Free Workplace Testing Philadelphia, Pennsylvania
Smart Drug Testing specializes in providing cost effective and comprehensive Drug Free Workplace Programs which include: pre-employment, random, post accident and reasonable suspicion drug and alcohol testing. As well as drug policy development, employee training and awareness signage and on-going consultation to ensure that a company is a drug free workplace. Many states offer discounts on workers compensation insurance premiums when a business is qualified as a drug free workplace.
When you arrive at our Philadelphia, Pennsylvania Drug Testing Locations
Drug Testing Philadelphia, Pennsylvania – Be Prepared
When you walk into a collection facility also known as a collection site, our trained and certified collectors follow strict protocol procedures to ensure that donors receive a consistent, high-quality experience.  Collectors are trained to follow a standardized process at every location to help control the integrity of the specimens and the drug test results and often these rigorous protocols can sometimes take donors by surprise.  Here are some tips to ensure a smooth drug testing experience.
Bring a valid Government issued photo ID
Be prepared to remove all outer garments (e.g coveralls, jackets, sweaters, coats and hats)
Leave briefcases, purses and bags behind
Empty your pockets when instructed by the collector
Cooperate with all collector instructions throughout the entire collection process.
What is a Drug Test?
A drug test is a technical analysis of a biological specimen, for example urine, hair, blood, breath, sweat, and/or oral fluid/saliva-to determine the presence or absence of specified parent drugs or their metabolites. Major applications of drug testing include detection of the presence of performance enhancing steroids in sport, employers and parole/probation officers  prohibited by law (such as cannabis, cocaine, methamphetamine, and heroin) and police officers testing for the presence and concentration of alcohol (ethanol) in the blood commonly referred to as BAC (blood alcohol content). BAC tests are typically administered via a breathalyzer while urinalysis is used for the vast majority of drug testing in sports and the workplace. Numerous other methods with varying degrees of accuracy, sensitivity (detection threshold/cutoff), and detection periods exist.
A drug test may also refer to a test that provides quantitative chemical analysis of an illegal drug, typically intended to help with responsible drug use. pre-employment, random selection, post-accident and reasonable suspicion. Testing purposes for individuals can include court ordered, probation, child custody or for any other personal reason.
Drug test screening groups commonly used are a 5 panel, 10 panel and 12 panel drug test, (panels specify how many drugs will be screened) however customized screening can be analyzed for drugs such as opiates, bath salts, synthetic cannabinoids and a wide range of prescription drugs.
Smart Drug Testing also provides customized drug testing for synthetic marijuana,  Ketamine, spice, kratom, bath salts and various opioids including Fentanyl, Oxycodone, Vicodin, Percocet, and others. Prescription drugs can be screened including Adderall, Ritalin, and Suboxone with levels reflecting usage.
Providing exceptional customer service and being available when you need us for drug testing in Philadelphia, Pennsylvania is our #1 Priority and we look forward to serving the needs of our clients.
Drug Testing Locations in Philadelphia, Pennsylvania
Don't see a location near you, call 800-977-8664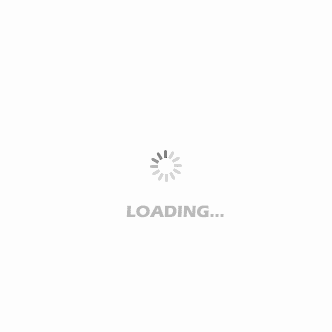 Philadelphia
Philadelphia, sometimes known colloquially as Philly, is the largest city in the U.S. state and Commonwealth of Pennsylvania, and the sixth-most populous U.S. city, with a 2017 census-estimated population of 1,580,863.[7] Since 1854, the city has been coterminous with Philadelphia County, the most populous county in Pennsylvania and the urban core of the eighth-largest U.S. metropolitan statistical area, with over 6 million residents as of 2017[update].[5] Philadelphia is also the economic and cultural anchor of the greater Delaware Valley, located along the lower Delaware and Schuylkill Rivers, within the Northeast megalopolis. The Delaware Valley's population of 7.2 million ranks it as the eighth-largest combined statistical area in the United States.[6]
William Penn, an English Quaker, founded the city in 1682 to serve as capital of the Pennsylvania Colony.[10] Philadelphia played an instrumental role in the American Revolution as a meeting place for the Founding Fathers of the United States, who signed the Declaration of Independence in 1776 at the Second Continental Congress, and the Constitution at the Philadelphia Convention of 1787. Several other key events occurred in Philadelphia during the Revolutionary War including the First Continental Congress, the preservation of the Liberty Bell, the Battle of Germantown, and the Siege of Fort Mifflin. Philadelphia was one of the nation's capitals during the revolution, and served as temporary U.S. capital while Washington, D.C., was under construction. In the 19th century, Philadelphia became a major industrial center and a railroad hub. The city grew from an influx of European immigrants, most of whom came from Ireland, Italy and Germany—the three largest reported ancestry groups in the city as of 2015[update].[11] In the early 20th century, Philadelphia became a prime destination for African Americans during the Great Migration after the Civil War,[12] as well as Puerto Ricans.[13] The city's population doubled from one million to two million people between 1890 and 1950.
The Philadelphia area's many universities and colleges make it a top study destination, as the city has evolved into an educational and economic hub.[14][15] According to the Bureau of Economic Analysis, the Philadelphia area had a gross domestic product of US$445 billion in 2017, the eighth-largest metropolitan economy in the United States.[16] Philadelphia is the center of economic activity in Pennsylvania and is home to five Fortune 1000 companies. The Philadelphia skyline is expanding, with a market of almost 81,900 commercial properties in 2016,[17] including several nationally prominent skyscrapers.[18] Philadelphia has more outdoor sculptures and murals than any other American city.[19][20] Fairmount Park, when combined with the adjacent Wissahickon Valley Park in the same watershed, is one of the largest contiguous urban park areas in the United States.[21] The city is known for its arts, culture, cuisine, and colonial history, attracting 42 million domestic tourists in 2016 who spent US$6.8 billion, generating an estimated $11 billion in total economic impact in the city and surrounding four counties of Pennsylvania.[22] Philadelphia has also emerged as a biotechnology hub.[23]