Drug Testing Phoenix, Arizona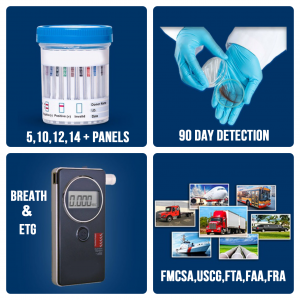 Smart Drug Testing locations in Phoenix, AZ provide drug testing, alcohol testing, DOT physicals, DOT drug testing and DNA testing at over 20 drug testing locations in Phoenix, AZ and the surrounding area. Drug and alcohol testing services are provided for employers and individuals needing a test. Same day service is available and most testing centers are within minutes of your home or office.  Our drug testing Phoenix, Arizona services are provided in a friendly, convenient and confidential manner.  Call us today or schedule online!
How to schedule a drug or alcohol test in Phoenix, Arizona
To schedule any type of drug test at our Phoenix, Arizona locations, call our scheduling department at (800) 977-8664. You can also schedule your drug test online utilizing our express scheduling registration by selecting your test and completing the Donor Information/Registration Section. You must register for the test prior to proceeding to the testing center.
The zip code you enter will be used to determine the closest alcohol drug and alcohol testing center which performs the type of test you have selected.  A donor pass/registration form with the local testing center address, hours of operation and instructions will be sent to the e-mail address you provided. Take this form with you or have it available on your smart phone to provide to the testing center. No appointment is necessary in most cases. However, you must complete the donor information section and pay for the test at the time of registration.
Facts about Phoenix, Arizona
Phoenix is the United States' fifth-largest city with a population of over 1.6 million. Phoenix's elevation is 1,117 feet. Greater Phoenix is located in the Sonoran Desert, which is one of the wettest and greenest deserts in North America, thanks to 3-15 inches of annual rainfall. According to data compiled by the National Climatic Data Center, Phoenix basks in sunshine more often than any other major metropolitan area in the U.S. The sun shines on Phoenix during 85 percent of its daylight hours. Phoenix has an average annual rainfall of 8.04 inches. Phoenix is very hot. The temperature in Phoenix reaches or exceeds 100°F an average of 110 days during the year, including most days from late May through early September. The hottest temperature ever recorded in Phoenix was 122 degrees Fahrenheit at Sky Harbor International Airport on June 26, 1990. The average high temperature in winter is 67 degrees. There are six lakes within a 75-minute drive of Phoenix. Phoenix is home to the largest municipal park in North America. South Mountain Park and Preserve covers more than 16,500 acres and has more than 50 miles of hiking, biking and equestrian trails.
Despite its hot desert climate, the irrigation canal system in Phoenix allowed farming to thrive. The "Five C's;  cotton, cattle, citrus, climate, and copper, these were the primary drivers of Phoenix's economy until after World War II, when air conditioning became more prevalent and technology companies relocated to the area to take advantage of the strong supply of post-war military talent. Greater Phoenix sits within the Sonoran Desert –one of the few native habits for the saguaro cactus – a type of cactus can grow more than 40 feet tall and live more than 150 years, in fact the saguaro can take 50 to 100 years just to grow its "arms." Harming a saguaro cactus is illegal in Arizona. Cutting down a saguaro without a permit, even on your own property is considered a class four felony with a possible three-year, nine-month jail sentence. Phoenix is home to the largest municipal park in North America. The South Mountain Park and Preserve covers 16,500 acres and offers 50 miles of hiking, biking and equestrian trails
Drug Testing Phoenix, Arizona –Urine or hair testing methods – you choose!
Smart Drug Testing offers different testing methods depending upon our customers needs. With a 1 to 5 day detection period urine testing is the most common method used by employers, courts and schools. However, hair drug and alcohol testing is becoming a frequently used testing method due to a detection period of up to 90 days and even longer in certain cases.
Smart Drug Testing provides DOT drug testing and DOT breath alcohol testing at our locations in Phoenix, Arizona which complies with all requirements of DOT 49 CFR Part 40. Most testing centers are within minutes of your home or office and the process to schedule a DOT drug test or DOT breath alcohol test is FAST AND EASY. Our staff is trained and certified in DOT drug testing procedures and chain of custody requirements. All DOT drug tests are analyzed by a SAMSHA certified laboratory and reviewed by our Medical Review Officer on staff.
Additional DOT Services:
Consortium Enrollment
Supervisor Training
Employer Drug Policy Development
MVR Reports
Employee Training
Background Checks
We also provide drug-free workplace programs to DOT regulated industries such as:
Court Ordered Drug Testing Phoenix, Arizona (Probation/Child Custody)
Our local Phoenix, Arizona drug testing locations provide drug and alcohol tests that are utilized for a wide variety of court ordered proceedings, including probation and other types of government required tests. Observed tests are available and tests results can be submitted for a wide variety of court ordered proceedings including probation hearings, child custody cases, litigation and all manner of government required tests.
Court ordered drug tests should contain detailed instructions specifying the type of test to be administered and the drugs that should be screened for. If sample collection needs to be witnessed in order to prevent potential tampering or substitution, those specifications will be stated in the court order.
On the Road or on Vacation? No Problem!
Smart Drug Testing has over 20,000 drug and alcohol testing locations nationwide, call us today to schedule a test in any state or city.
Child/Family/Personal Drug Testing Phoenix, Arizona
Smart Drug Testing offers convenient, cost effective and confidential options for parents, family members or anyone needing to take a drug or alcohol test for personal reasons.  The process is simple, call us at (800) 977-8664 and speak with one of our customer service specialists to determine which testing option may be best for you.  Or you may also register online to purchase your test.
Employer/Drug Free Workplace Testing Phoenix, Arizona
Smart Drug Testing specializes in providing cost effective and comprehensive Drug Free Workplace Programs which include: pre-employment, random, post accident and reasonable suspicion drug and alcohol testing. As well as drug policy development, employee training and awareness signage and on-going consultation to ensure that a company is a drug free workplace. Many states offer discounts on workers compensation insurance premiums when a business is qualified as a drug free workplace.
When you arrive at our Phoenix, Arizona Drug Testing Locations- Be Prepared
When you walk into a collection facility also known as a collection site, our trained and certified collectors follow strict protocol procedures to ensure that donors receive a consistent, high-quality experience.  Collectors are trained to follow a standardized process at every location to help control the integrity of the specimens and the drug test results and often these rigorous protocols can sometimes take donors by surprise.  Here are some tips to ensure a smooth drug testing experience.
Bring a valid Government issued photo ID
Be prepared to remove all outer garments (e.g coveralls, jackets, sweaters, coats and hats)
Leave briefcases, purses and bags behind
Empty your pockets when instructed by the collector
Cooperate with all collector instructions throughout the entire collection process.
What is a Drug Test?
A drug test is a technical analysis of a biological specimen, for example urine, hair, blood, breath, sweat, and/or oral fluid/saliva-to determine the presence or absence of specified parent drugs or their metabolites. Major applications of drug testing include detection of the presence of performance enhancing steroids in sport, employers and parole/probation officers  prohibited by law (such as cannabis, cocaine, methamphetamine, and heroin) and police officers testing for the presence and concentration of alcohol (ethanol) in the blood commonly referred to as BAC (blood alcohol content). BAC tests are typically administered via a breathalyzer while urinalysis is used for the vast majority of drug testing in sports and the workplace. Numerous other methods with varying degrees of accuracy, sensitivity (detection threshold/cutoff), and detection periods exist.
A drug test may also refer to a test that provides quantitative chemical analysis of an illegal drug, typically intended to help with responsible drug use. pre-employment, random selection, post-accident and reasonable suspicion. Testing purposes for individuals can include court ordered, probation, child custody or for any other personal reason.
Drug test screening groups commonly used are a 5 panel, 10 panel and 12 panel drug test, (panels specify how many drugs will be screened) however customized screening can be analyzed for drugs such as opiates, bath salts, synthetic cannabinoids and a wide range of prescription drugs.
Smart Drug Testing also provides customized drug testing for synthetic marijuana,  Ketamine, spice, kratom, bath salts and various opioids including Fentanyl, Oxycodone, Vicodin, Percocet, and others. Prescription drugs can be screened including Adderall, Ritalin, and Suboxone with levels reflecting usage.
Providing exceptional customer service and being available when you need us for drug testing in Phoenix, AZ, is our #1 Priority and we look forward to serving the needs of our clients.
Drug Testing Locations in Phoenix, Arizona
Don't see a location near you, call 800-977-8664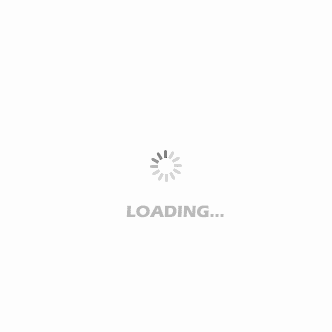 Phoenix, Arizona
Phoenix (/ˈfiːnɪks/) is the capital and most populous city of Arizona, with 1,626,078 people (as of 2017[update]). It is also the fifth most populous city in the United States, and the most populous American state capital, and the only state capital with a population of more than one million residents.[5][6]
Phoenix is the anchor of the Phoenix metropolitan area, also known as the Valley of the Sun, which in turn is part of the Salt River Valley. The metropolitan area is the 11th largest by population in the United States, with approximately 4.73 million people as of 2017[update].[7] In addition, Phoenix is the seat of Maricopa County and the largest city in the state at 517.9 square miles (1,341 km2), more than twice the size of Tucson and one of the largest cities in the United States.[8]
Phoenix was settled in 1867 as an agricultural community near the confluence of the Salt and Gila Rivers and was incorporated as a city in 1881. It became the capital of Arizona Territory in 1889.[9] It is located in the northeastern reaches of the Sonoran Desert and has a hot desert climate.[10][11] Despite this, its canal system led to a thriving farming community with many of the original crops remaining important parts of the Phoenix economy for decades, such as alfalfa, cotton, citrus, and hay.[12][13] Cotton, cattle, citrus, climate, and copper were known locally as the "Five C's" of Phoenix's economy. These remained the driving forces of the city until after World War II, when high-tech companies began to move into the valley and air conditioning made Phoenix's hot summers more bearable.[14]